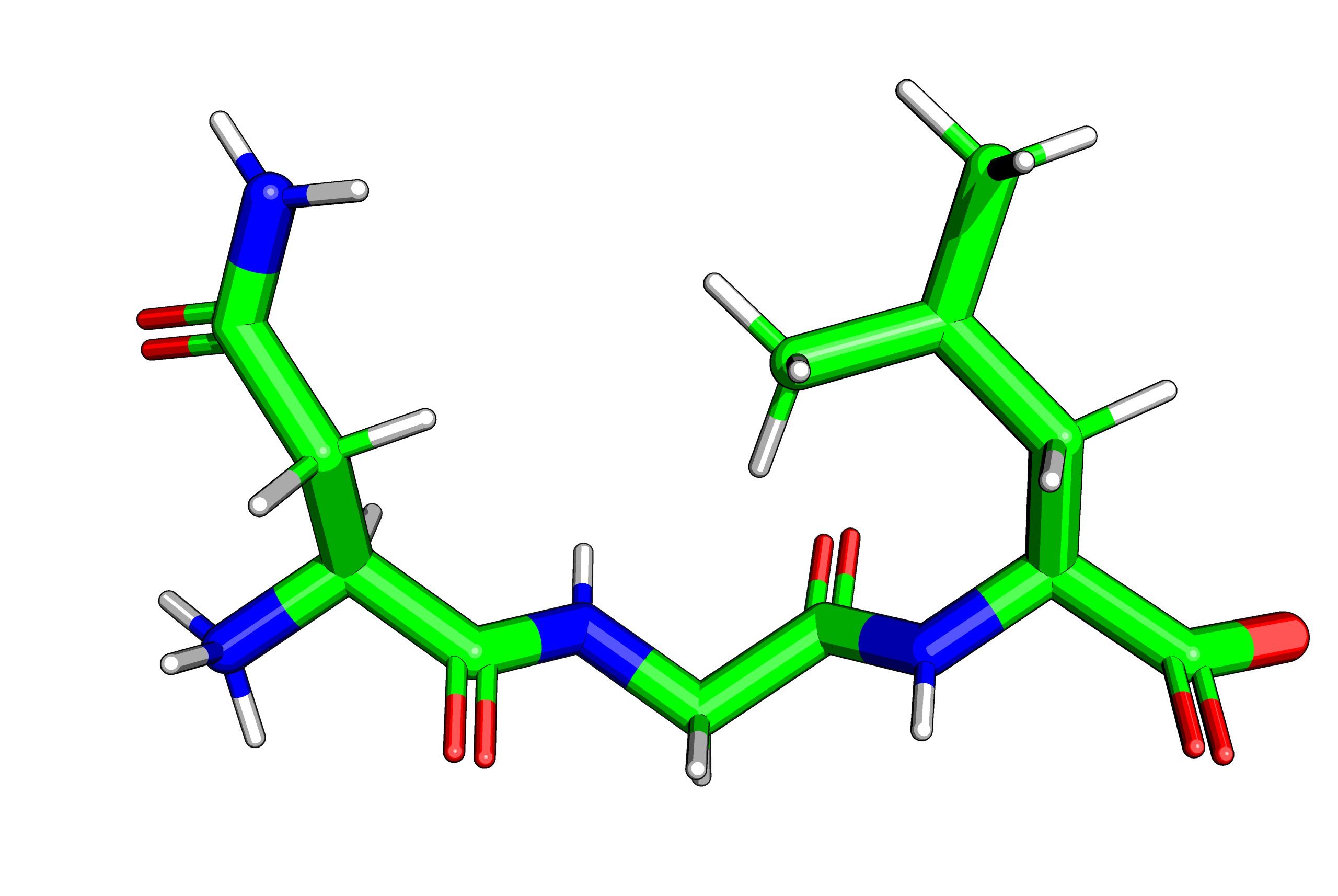 Michela

ngl

o — PDB
Convert a PDB code or file (PDB/mmCIF) to an interactive NGL viewport
Step 1 Load structure

For greater control see PyMOL converter. If in need of a demo, you could try the PDB code 1UBQ (ubiquitin) as it has a fun helix to look down at 22-34 or 1GFL (wild type GFP), which has a chromophore at 65-67:A.

Please upload a valid pdb/mmCIF file.

Step 2 Configure initial view

Choose how the view of the protein should look like when page first loads (initial view) by either using the view-building interface or by editing the tag directly. See documentation for more information.

Residue numbering mismatch

The residue numbers in the PDB file and those in Uniprot differ for

some chains

Click this to make the residues in the structure to match Uniprot (irreversible):

Predicted model

This structure is from Swiss-Model. It is a computational model generated by threaded against a crystallised structure (

Swissmodel docs

). It may be incorrect. E.g. missing ligands or broken cysteine bonds.

Engineered residues

The protein contains engineered residues () . Click this to make the residues in the structure to match Uniprot (irreversible):

Initial view

The orientation of the protein differs from the stored one above.

Add additional residue selections

<span class="prolink" data-toggle="viewport">Change a setting!</span>

Other

Mutagenesis

The mutations will be in the main structure after the page is created. If the mutated residue is shown in the initial view, it is suggested to use 'clash' focus mode. To show first the wild type structure on page loading but allow the visitor to toggle to a mutation, create a page with no mutations and then add them in the edit menu.

Chain removal

The asymmetric state of crystal structures do not always reflect the oligomerisation of the protein or there may be unneeded chains.

Remove waters and ligands

Crystallographic waters are that kept in an ordered position by the protein. Often chemicals that aid in crystallisation are similarly found. Natural ligands will not be removed (cf. blacklist).

Step 3 Create

Create page. Note that chosen initial view cannot be changed once created.